Thursday, 13 September saw over 100 women with ovarian cancer and their family and friends join specialist doctors, surgeons, and researchers for Target Ovarian Cancer's third Ask the Experts Conference at the University of Reading. Lizzy Rodgers, Head of Information and Support at Target Ovarian Cancer, gives a round-up of the day.
I joined Target Ovarian Cancer earlier this year so this was my first Ask the Experts Conference. It was wonderful to see so many people gathered together to hear about the latest developments and opportunities in treatment and early diagnosis, and I learnt a huge amount about developments in research in an incredibly short space of time!
We welcomed some of the best clinicians and researchers from across the UK to present on advances in treatment, developments in research, clinical trials, prevention and early diagnosis. The presentations gave an overview of existing treatment approaches as well as recent developments with exciting potential. The day was co-chaired by Professor Richard Edmondson, Professor of Gynaecological Oncology, University of Manchester, and Annwen Jones, Chief Executive of Target Ovarian Cancer.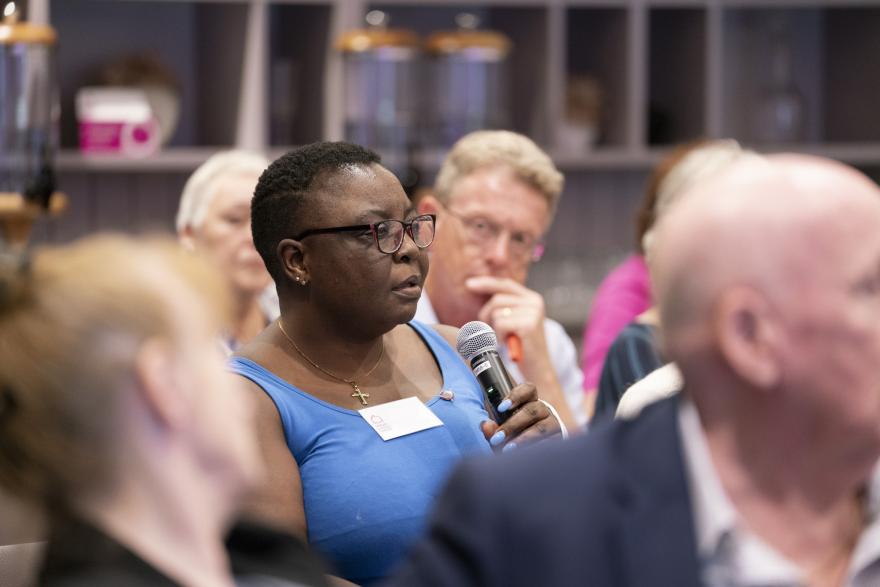 The opportunity to ask the experts was at the heart of the day, so as well as hearing about the latest cutting-edge research everyone who attended had the opportunity to ask questions to our presenters after each session. We had a range of insightful questions about topics including options for surgery, the possibility of screening programmes for the future, and research into rarer forms of ovarian cancer. We weren't able to get through all the questions, so if you submitted a question that wasn't answered, keep checking as we have started to answer these online.
There was a massive amount of information to digest, so I'm sure you'll be pleased to hear that we recorded the presentations so you can watch them again or catch up if you weren't able to join us on the day. The presentations included: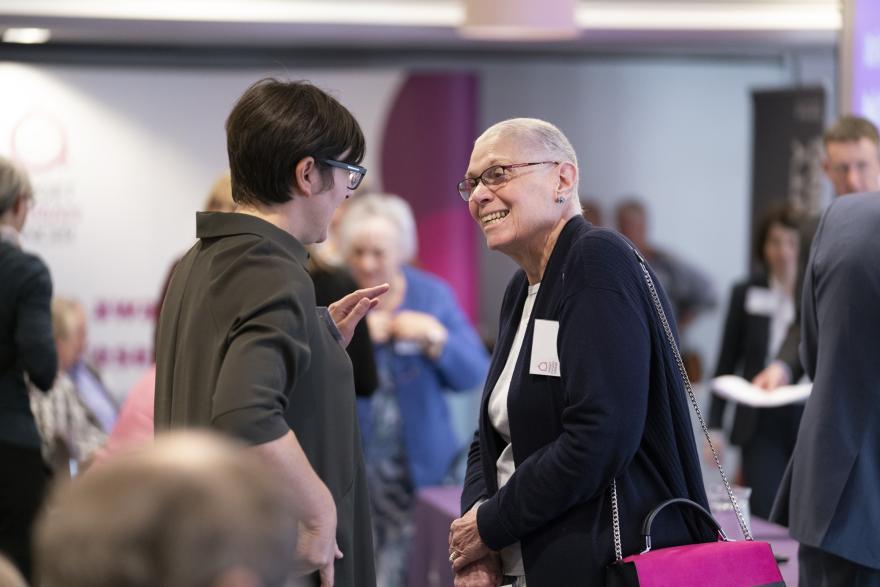 While the conference focuses on research, it's also an opportunity for people to meet and share their experiences, so it was great to see discussion and spirited debate going on even over lunch!
With our next event approaching the team are keen to hear your feedback or help answer any questions you may have as a result of seeing the presentations. You can reach us by using our online form or calling us on 020 7923 5475.
Your next opportunity to ask the experts will be at our Being Together day in Newcastle on 8 November - we'd love to see you there. You can also sign up to our monthly newsletter and be the first to hear about upcoming events and campaigns.