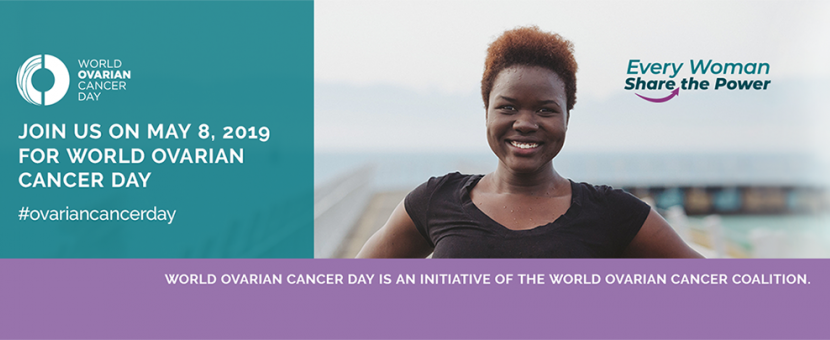 Tomorrow, Wednesday 8 May is World Ovarian Cancer Day. Over the last few weeks, the World Ovarian Cancer Coalition have been inviting women to #ShareThePower by sharing a song that helped them during their ovarian cancer experience, to make a Power Playlist. Here, some of our supporters share their song choices and why they they resonate.
My choice would have to be Shotgun by George Ezra. I remember hearing his song Paradise as I lay in hospital after surgery hooked up to all sorts of drugs, and all I could think was 'this doesn't feel like paradise running through my bloody veins'.  Then Shotgun came out and I loved it. It seemed to be on the radio every time I was in the car on my way to an appointment, and because I was unwell, I always got shotgun of the front seat. It's a summer hit with everyone I know, and I love travelling and I love the sun - I can't wait for the days of bikini bottoms and lager tops again! One of my favourite spots in the world is up a mountain in New Zealand... 'there's a mountain top, that I'm dreaming of'. I do dream of it and one day I'll be back there. Until then, I'm just 'sailing along and we don't look back'. It just fits! My parents and I still send it to each other if we hear it.
There are four songs which I played over and over again, by a group called Gentri. The songs are: Dare, Soldier, Don't Let Go and Enough, in that order. The music, lyrics and vocals gave me fight and power which was deeply lacking. I am a true believer that music is good for the soul. Not only was this good for my soul but these songs made me feel like I could take on the world. It inspired me, motivated me and annoyed the hell out of my husband as I belted out the lyrics at the top of my lungs, standing on my bed, one leg perched higher on the frame and hands on my hips (with my imaginary cape swept behind me by an imaginary wind). It also helps that these men are some lovely eye candy!
My song would be Rise up by Andra Day. The lyrics reminded me during chemotherapy that in spite of the difficulties that laid ahead I should not lose hope. Emotionally and spiritually this song lifted me up to remember 'I'll rise up' after this and I WILL come back stronger than ever 'high like the waves'. Towards the end of the song it changes to 'we'll rise up', which fitted because I wasn't alone during my journey. I had love and support from family and friends.
Living with incurable ovarian cancer can be very challenging at times keeping focused and positive, particularly when treatment is almost constant. People's reactions vary so much, it's often hard to know what to say. I'm a great lover of musicals and a favourite of mine is The Greatest Showman. The song This is Me by Keala Settle, is really inspirational - it is about standing up and standing strong - not letting things put you down. The words are really powerful and the music is great. 'I'm not scared to be seen, I make no apologies, this is me' - I have cancer and this is me!
My song choice would have to be Still Life by a band called The Horrors. The title itself explains why I love it - there's still life to be lived, even with a cancer diagnosis. There is a lovely line in the song: 'The moment that you want is coming if you give it time'. That moment has come for me so many times: when I had recovered from my big operation; when my first line (and subsequent lines) of chemo had finished and I could start to recover from it all; when I've been able to have a lovely holiday with my family. Even during chemo, especially this third time when it has left me feeling so rough and rotten, that line reminds me that better days are coming if I just dig deep and give it time. Music in general is a big comfort to me and I do love listening to my favourite bands, it always gives me a lift!
My song is I Will Survive by Gloria Gaynor. I've always loved the routine we do to this song at my Moves Fitness class and although it's referring to a man, when I had my cancer I looked at it as though that was what I was 'kicking out of the door'. Since being well, whenever we use this music for our routine in my mind I always say 'told you so'!
Be the first to hear the new #PowerPlaylist when it's released on World Ovarian Cancer Day by following World Ovarian Cancer Day on Facebook, Twitter and Instagram.