Diagnosis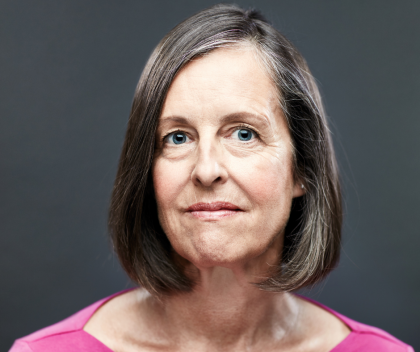 When Alison first experienced symptoms of ovarian cancer, she knew something was wrong. An experienced nurse, she visited her GP and pushed for diagnostic tests. An ultrasound scan revealed a worrying mass, and after an operation Alison was diagnosed with stage I ovarian cancer. Thanks to her early diagnosis, Alison is still here to tell her story 18 years later: 
I was diagnosed with ovarian cancer 18 years ago. I'm here to tell my story because it was caught early. Together we need to make sure this is the case for everyone.
What are we campaigning for?
Right across the UK, too few women are diagnosed with ovarian cancer early. Governments across the UK need to act now to change this.
Transforming early diagnosis is vital to saving lives. But the pandemic risks setting back much of the progress that's been made to ensure more women have the best possible chance of survival. We can't let this happen. 
What needs to change?
What's happened so far? 
Over 14,000 of you added your name to our call to action demanding UK governments act to transform early diagnosis of ovarian cancer. And thanks to your campaigning, NHS England launched the first-ever nationwide awareness campaign which includes ovarian cancer symptoms. But that's not all.
Together with the British Gynaecological Cancer Society and Ovarian Cancer Action, our campaigning secured the future of an ovarian cancer audit in England to drive improvements in diagnosis and treatment. 
These are big wins – but there's still more work to be done so every woman is diagnosed early, in every nation of the UK. Take a look at our campaigning toolkit. It has everything you need to join us in keeping the pressure on.