Epithelial ovarian cancer tumours start from the cells that line or cover the ovaries and fallopian tubes (the epithelium).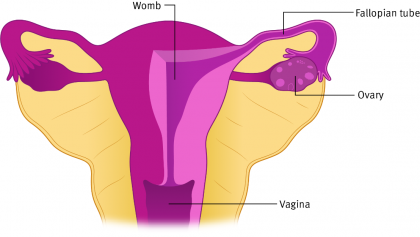 There are several different subtypes of epithelial ovarian cancer, which can behave and respond differently to treatment. 
High-grade serous

Low-grade serous

Mucinous

Endometrioid

Clear-cell

Undifferentiated or unclassified

Brenner tumours

Borderline tumours

Carcinosarcoma
A note on primary peritoneal cancer
Primary peritoneal cancer (PPC) is similar to epithelial ovarian or fallopian tube cancer. It's usually classed and treated in the same way. But PPC doesn't start in the ovaries but in the lining of the peritoneum. This is a large, thin, flexible sheet of transparent tissue that covers the organs inside your tummy including your bowels, stomach, liver and reproductive organs. This means even those who have had their ovaries removed can develop this type of ovarian cancer.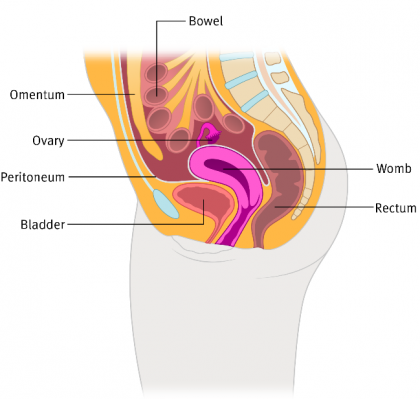 ---
Last reviewed: May 2022
To learn more about our review process, take a look at our information standards.