Make your birthday extra special this year by asking for donations instead of cards or gifts. Your support will help to change the lives of thousands of women living with ovarian cancer.
Supporting Target Ovarian Cancer on your birthday couldn't be easier. Here are some ways to get started.
Facebook
Set up a birthday fundraiser on Facebook. Click 'Select Charity' and then search for 'Target Ovarian Cancer' to get started.
JustGiving
Set up an online page with JustGiving. Don't forget to add your story so your loved ones know it's for your birthday. 
Use our fundraising materials
Make use of our free fundraising materials. We can send you collection boxes, pin badges, balloons and much more.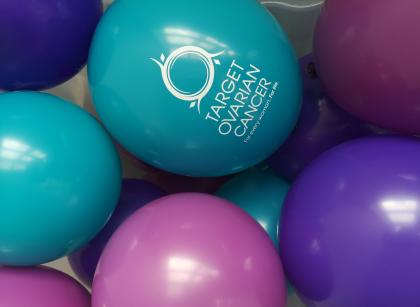 Spread the word
Let your family and friends know that you're fundraising for your birthday and share it on your social media. 
We are here to help – if you'd like to chat to us about incorporating Target Ovarian Cancer into your birthday, call the team on 020 7923 5474 or email us: [email protected].