We know that the pandemic may have impacted your wedding plans and you may not be able to celebrate with your loved ones in the way you hoped. Whether you order our wedding favours or create a celebration fund instead of receiving gifts, we're here to help make your day extra special.
Create a celebration fund
A celebration fund is a meaningful way to bring your loved ones together, and help them feel connected to you on your special day. 
 
Create your online celebration page and ask friends and family to make a donation to support women with ovarian cancer across the UK. You can celebrate with friends and family, even if they aren't able to be there on the day, while also funding live-saving ovarian cancer research.
You can set up your celebration fund with JustGiving. Choose the option 'personal occasion' when creating the page.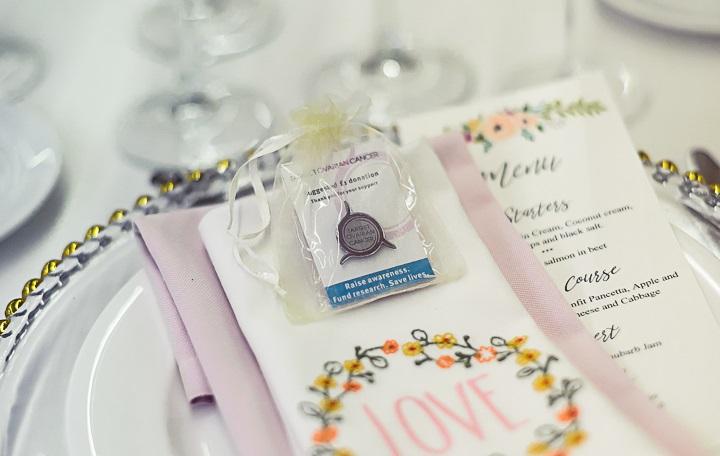 Order wedding favours 
By ordering our wedding favours you'll be giving your loved ones a meaningful gift while helping to raise awareness and fund vital research.
Our pins come with an optional addition of organza bags. We have a variety of colours and can usually match your colour scheme.
If you have any questions you can give us a call on 020 7923 5474 or email us at fundraising@targetovariancancer.org.uk.