Organising a fundraising event in the workplace can be a wonderful way to bring your colleagues together and boost morale while also benefiting a worthy cause. You'll not only be raising funds to support our work but you'll also be helping to spread the word so that more women can recognise the symptoms and be diagnosed earlier. 
Whether one of these fundraising ideas takes your fancy or you're not quite sure what to do, we're here to help –  call the team on 020 7923 5474 or email us: fundraising@targetovariancancer.org.uk.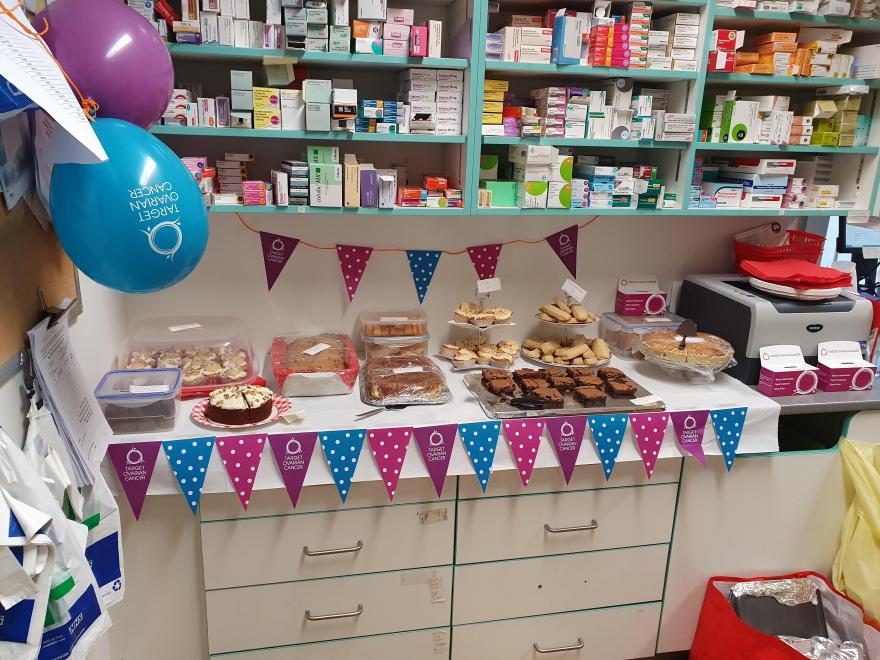 Easy ideas to get you started
Display a box of our pin badges and wristbands, for a suggested donation of £1 each.
Hold a dress down day, a pyjama party or a silly hat day.
Raise awareness with a lunch and learn.
Get competitive with our sweepstake pack [PDF] – just fill in the names, collect your donations, and wait to see who wins!
Notorious for your love of sweets/coffee? Why not get sponsored to give something up?
Set up a swear jar, or 'ban the buzz word' box.
Encourage colleagues to bring in a packed lunch and donate what they would have spent at the local café. 
Try something more adventurous
Set up a bake sale or tuck-shop.
Hold a raffle (we'll help you secure prizes).
Pull in the punters with a pub quiz.
Feeling crafty? Show colleagues your creative side by selling your homemade goods.
Organise an 'Office Olympics'.
Form a team with your colleagues and take on a challenge like a run or trek.
Find out if your workplace has a payroll giving scheme.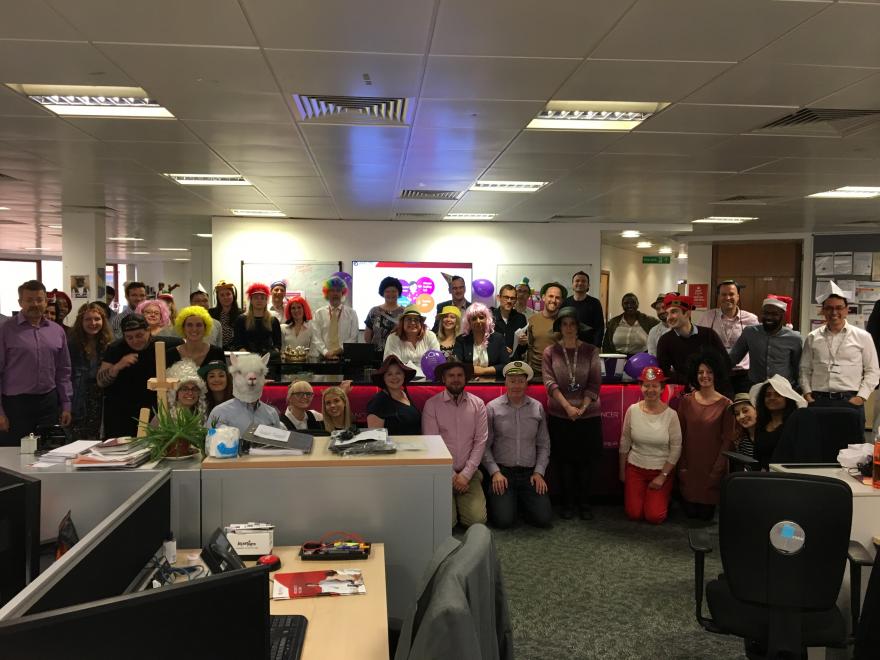 We'll support you
We're here to help make sure your fundraising activity is a success. Once you've decided what you'd like to do, tell us your plans and order your fundraising materials.
You can also download materials to help you raise funds and awareness.