A gift in your will to Target Ovarian Cancer will raise awareness and train generations of GPs so that more women are diagnosed earlier. It will help fund world-class research to develop treatments that will save thousands of lives every year. It will ensure no woman faces ovarian cancer alone.
Write your will for free
Easily make a will online, with Guardian Angel

You can write your will for free from the comfort of your own home. Should you require more than a standard will there's the option for you to complete your will over the phone or face-to-face with one of Guardian Angel's participating solicitor firms. Their team is here to help.
Write my will online

Make your free will with Bequeathed in three easy steps

1. Answer some quick questions online

The questions help you gather all the information required to make your will quickly. It takes around 20 minutes and their team is online to help.

2. Get advice from an accredited firm

When you've completed the interview, they'll arrange a 30 minute appointment with a legal firm. Choose phone or video call, your home or their office*. The solicitor will discuss your situation and your wishes and confirm the will.

3. Sign and witness your will

After your appointment, you'll be sent your free will. Just sign it in front of witnesses and return. The solicitor will check it has been executed correctly and securely store it for you, also at no cost.

*Due to ongoing Covid-19 restrictions, solicitors are mainly carrying out telephone or video call appointments.

Write my will with a solicitor
Any wills that require more time with one of Guardian Angel or Bequeathed's participating solicitor firms than a standard will may face additional costs. You'll be given a no-obligation quote and can decide whether or not to proceed.
Update an existing will
If you're just looking to update your will that already exists, you can use our codicil form [PDF]. A codicil is a simple legal document which allows you to make changes to your existing will, such as to add a gift to Target Ovarian Cancer, without needing to write a new one. We do recommend that you seek legal advice from a solicitor before completing this form.
Many people who use our free will service decide to leave a gift to Target Ovarian Cancer in their will. You don't have to in order to get your will for free, but we do hope you'll consider helping to transform the future for women with ovarian cancer.
Sarah's story
Sarah used our free will service and included a special gift to Target Ovarian Cancer so she can help future generations of women.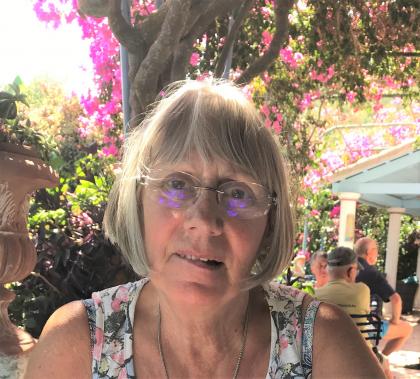 Target Ovarian Cancer's free will service couldn't have been easier – from start to finish, everything went smoothly

I'm just so grateful for the work that Target Ovarian Cancer does…I hope that my gift will help future women
Who pays for my will?
Target Ovarian Cancer will pay a special discounted rate either through an annual subscription to Bequeathed, or per will for each will that contains a legacy gift to us through Guardian Angel. While there's no obligation to leave a gift to Target Ovarian Cancer in your will, it's our hope that you will consider doing so to help us transform the future for women with ovarian cancer across the UK.
To speak to someone about our free will service, or gifts in wills in general, please call Jordan on 020 7923 5474 or email legacy@targetovariancancer.org.uk.