The pandemic has made diagnosing ovarian cancer even harder. When it's diagnosed early, 9 out of 10 women will survive – and now they need your help more than ever. Join in this March to raise much-needed funds and awareness.
The money you raise will:
train GPs to spot ovarian cancer  
spread the word about the symptoms everyone should know  
support even more women with ovarian cancer  
Get involved
Want to fundraise for us but don't know where to start? We have plenty of ideas for you!
Bake for change  
Organise a virtual coffee morning over Zoom to bring your friends, family and community together – the money you raise will be the icing on the cake.
Find out more and sign up
11,000 steps a day in March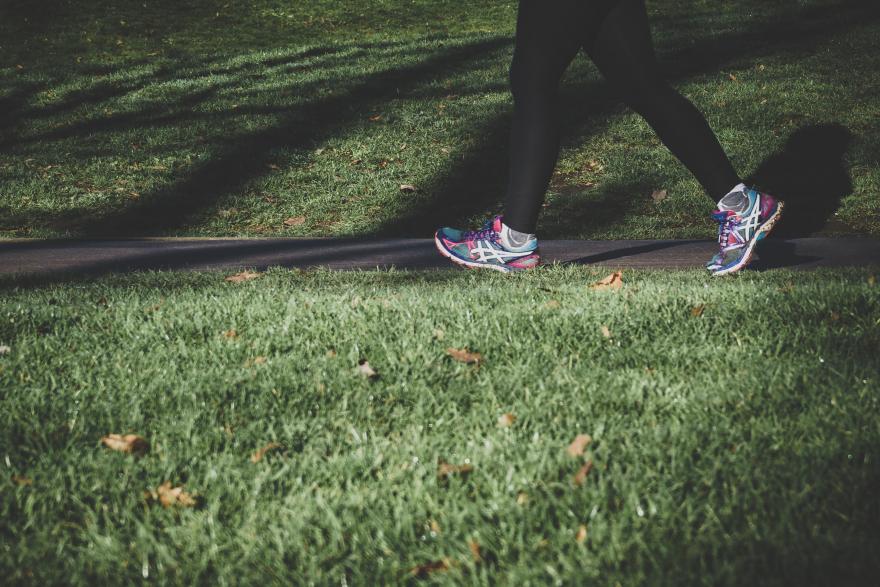 Take the traditional 10,000 steps a day challenge further this Ovarian Cancer Awareness Month. 11 women die every day from ovarian cancer. Get sponsored and walk 11,000 steps a day this March to raise awareness, fund research and save lives.
Find out more and sign up
Do your own thing
You can raise awareness and funds in your own way for Ovarian Cancer Awareness Month.
Set up a Facebook fundraiser to ask for donations to Target Ovarian Cancer – you could do this instead of receiving birthday presents or to celebrate other special occasions. 
Host a virtual coffee morning, quiz night, book group or party! Use our guides for Skype [PDF], Zoom [PDF] or Facebook Messenger [PDF] to get started and invite your friends and family to join in.
Take on a sponsored head shave.
Offer a virtual class of your favourite hobby or skill, such as baking, yoga, piano, or a foreign language taster! 
Livestream a virtual performance of singing, dancing or stand-up comedy using Facebook, YouTube or Twitch. Did you know, you can livestream directly to your JustGiving page, making it even easier for people to support you?
Grab a gavel and host an online auction. If you choose eBay, the funds will come automatically to us if you select us as your chosen charity.
Make your run matter – find a run near you and explore how to get involved.
If you're looking for further ideas, get inspiration from our fundraising guide. 
If you've got your own ideas, let us know what you're doing and order your fundraising materials. Our fundraising team would love to support you whatever your plans.  
Tell us your plans and order materials