Will you join us this Ovarian Cancer Awareness Month to help improve early diagnosis and ensure more people get the treatment and support they need? 
Right now:
Only one in five people can name bloating as a symptom of ovarian cancer
Two thirds are diagnosed late when the cancer has already spread
Waiting time for treatment is longer than all other cancers except one
Public spending on research into treatment is declining
Enough is enough. We're determined to change this.
Donate, raise awareness, fundraise or connect with others – whatever you do will help save lives and provide much-needed support. 
Raise awareness
Sign our pledge
Transform the future of ovarian cancer diagnosis, treatment and support by signing our pledge, and we'll keep you updated on our work and how you can help. Let's work together to save lives. 
Raise awareness of ovarian cancer symptoms
Raise awareness of ovarian cancer symptoms so everyone in your community knows what to look out for this March. 
Fundraise
Take on the 11,000 Steps a Day challenge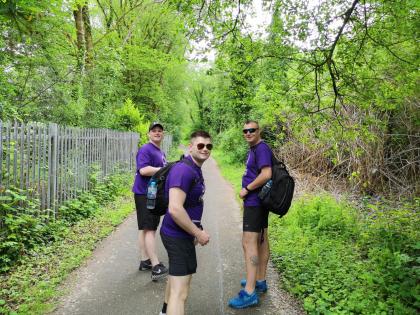 11 people die from ovarian cancer every day. Will you step up to the 11,000 Steps a Day challenge this March and raise money for ovarian cancer?
All you need is a smartphone to track your 11,000 steps each day and some friends to chat with as you walk!
Sign up to the 11,000 Steps a Day challenge
Run for Mum
This Mother's Day (27 March) run for someone you remember, for someone you know or for future generations affected by ovarian cancer. Take on a 5k, 10k or stretch yourself to a half marathon in London's Hyde Park. 
Bake for Change  
Enjoy baking or eating cake? Want to change the future for ovarian cancer awareness, diagnosis, treatment and support? Then get together with friends, family or co-workers this March for a tea party or bake sale and Bake for Change.  
Pedal for Progress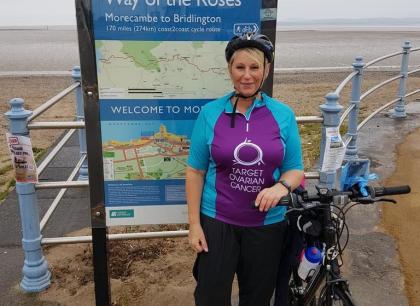 Cycle 41 miles for the 41,000 women with ovarian cancer in the UK this Ovarian Cancer Awareness Month.
Do your own thing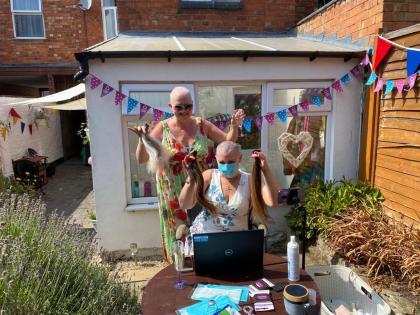 If you have a great fundraising idea or need some inspiration, we're here to help you!
Connect with others
Join our community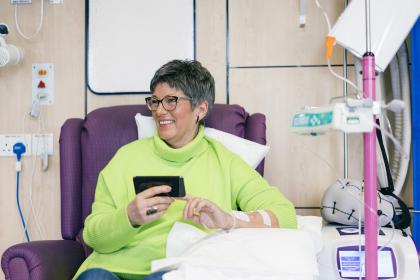 Sometimes it helps to talk to someone who's been through what you're going through. Our Ovarian Cancer Community is an open and understanding place for everyone affected by ovarian cancer, including those with a diagnosis and family and friends.
This March, why not join our community? Your experiences and words of kindness can make a huge difference to someone else who is struggling today. 
Join the Ovarian Cancer Community on Facebook
Remembering loved ones
Ovarian Cancer Awareness Month is a difficult time if you've lost a loved one. Our wall of remembrance gives you a space to take a moment amidst the noise to remember someone dear to you.