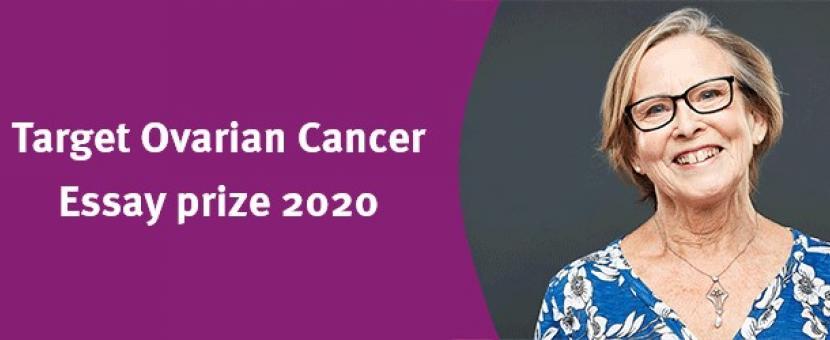 You may have been fortunate enough to meet a woman living with ovarian cancer during your O&G or oncology rotation, or, perhaps you've had a lecture or teaching session with a consultant gynaeoncologist. More likely, teaching on ovarian cancer has been limited, with oncology lectures focusing on breast, uterine and cervical cancer.
The Target Ovarian Cancer essay prize is a great way to update your knowledge.
A career in oncology is not for me!
Maybe not. You might be interested in pursuing a career in gastro or urology, or maybe the pace and unpredictable nature of A&E appeals to you. But did you know that over a quarter of women diagnosed with ovarian cancer are diagnosed following an emergency presentation? Fewer than 50 per cent of them will survive one year. Compare that with 85 per cent of women surviving one year when diagnosed following a referral by their GP.
Misdiagnosis is another huge challenge – over a fifth of women who visit their GP to discuss symptoms are told they might have IBS. 46 per cent of women diagnosed with ovarian cancer are initially referred for tests for something other than ovarian cancer.
Can I really have a positive impact on the lives of women with ovarian cancer?
Yes, absolutely. The statistics show that the system is failing women. Together we can change that.
It is crucial that all health professionals are aware of the signs and symptoms of ovarian cancer so that women in the UK have the best chances of survival. We want you, the doctors of the future, to take up the mantle, improve your knowledge and ensure that more women are diagnosed at the earliest possible stage. The stakes are high and the gains are huge.
Entering the essay prize made me realise how I can become a better clinician by having a greater awareness and suspicion of these ovarian cancer signs.
How will entering the Target Ovarian Cancer essay prize help?
Entering the essay prize is a win-win decision. Upgrade your knowledge of ovarian cancer, and you could also pocket prizes of £750, £500 and £250 in the process.