Our staff leadership team
With a wealth of experience, the staff leadership team guides Target Ovarian Cancer to achieve our strategic goals.
Annwen Jones OBE, Chief Executive
Annwen has been Chief Executive of Target Ovarian Cancer since it was established in 2008. She has extensive experience of leadership, management and campaigning in the non-profit sector, having served previously as Chief Executive of the Juvenile Diabetes Research Foundation and as a trustee of the Association of Medical Research Charities in the UK. Annwen has also played a major role in developing international collaboration to scale up efforts against ovarian cancer. She is co-founder and Chair of the World Ovarian Cancer Coalition and a co-founder of World Ovarian Cancer Day.
Annwen was appointed by NHS England to the National Cancer Drugs Fund in 2014 and has served on several major clinical trial steering committees, including the UK Collaborative Trial of Ovarian Cancer Screening (UKCTOCS). A highly experienced leader, Annwen also holds a Master of Business Administration degree from Henley Business School. She has also studied non-profit leadership at Harvard Business School and is an alumnus of, and guest speaker for, the Windsor Leadership Group, an executive leadership development group founded by the late HRH The Prince Philip, Duke of Edinburgh.
Annwen was awarded an OBE in the Queen's Birthday Honours in 2019 for her services to charity.
Alexandra Holden, Deputy Chief Executive
Alex joined Target Ovarian Cancer in 2012 and is responsible for marketing, communications, digital, data, change management and people. She has over 20 years' experience from across the voluntary and corporate sector, with a background in both internal and external communications in the UK, Scandinavia and Australia. Previous organisations have included Bupa, Virgin Media, Mencap, Westpac Bank and GE. Alex has been a trustee for the Twins Trust, a director of Conewood Children's Centre, a member of NCT's Voluntary Income Advisory Group and is a member of the Women in PR network.
Alex Horsup, Director of Finance and Corporate Services
Alex is a CIMA-qualified accountant with a diploma in charity accounting from the Cass Business School. She joined Target Ovarian Cancer in 2017 having worked in the charity sector at a senior level for 16 years, covering finance, governance, HR, IT and premises management, most recently as Director of Finance at Young Minds. Prior to that she worked in both social services and health. Alex is a trustee of the Mary Ward Centre and was previously Vice-Chair of Governors at a nursery school.
Lizzy Rodgers, Deputy Director of Services
Lizzy joined Target Ovarian Cancer in 2018. She is responsible for leading on the support and information programme for women with ovarian cancer, including our information guides, face-to-face events and the support line. Lizzy has experience running support programmes in health charities including the British Heart Foundation and Bloodwise, where she led on the delivery of information for people affected by cancer. Lizzy has a particular interest in the co-production of information and support services in partnership with the people they benefit. 
Susan Booth M.InstF.Dip; Executive Director, Development
Susan joined Target Ovarian Cancer in 2014. She has been instrumental in developing a strong fundraising team that has increased annual income from £1.3m to over £2.7m. With over 20 years' experience of leading charity fundraising garnered in a wide range of charities from Teenage Cancer Trust to local hospices to the RSPCA and RNLI, Susan is a dedicated senior leader who has the strategic vision and specialised skills to help Target Ovarian Cancer secure the funds needed to transform the future for women with ovarian cancer.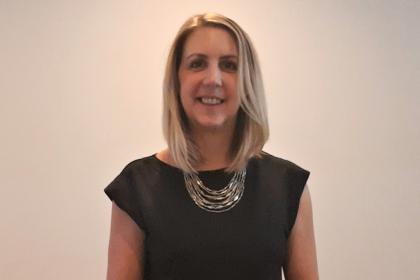 Helen Dickens, Director of Programmes
Helen joined Target Ovarian Cancer in 2020 with over 15 years' experience across campaigns, programme delivery and strategy development at a senior level. She leads our charitable programmes portfolio, responsible for delivering our commitment to improve early diagnosis, find new treatments and support women with ovarian cancer. Helen's expertise will ensure our evidence-based programmes reach more women, at the time they need us most. Previous charity roles have included Diabetes UK, Toynbee Hall and Alzheimer's Society. Helen has also been a trustee for UN Women UK and the Otesha Project UK.
Our advisory experts
We work with a broad range of experts across many fields to ensure that our work is achieving what it needs to. These groups guide us in an advisory capacity.
Scientific Advisory Board
The Scientific Advisory Board provides expert advice to Target Ovarian Cancer's CEO, Head of Research and Board of Trustees. They advise on the development of our research strategy and grant-giving programme and annually review our funded projects.
GP Advisory Board
Our GP Advisory Board brings together leading GPs from around the UK, with the aim of improving outcomes in early diagnosis for women. With expertise in symptoms research, health economics, access to diagnostics and GP education, the Board advises and shapes our future work increasing early diagnosis and reducing risk.
Clinical Advisory Panel
The Clinical Advisory Panel is a group of UK's leading ovarian cancer experts with one simple remit – to answer any questions you may have about the disease as part of our 'Ask the experts' events. Every member is an ovarian cancer expert. The panel is made up of GPs and clinical nurse specialists, plus geneticists, psychologists, researchers, oncologists and surgeons.
Our Development Board
We work with experts in business, finance and charitable fundraising to helps us deliver philanthropic gifts and achieve our goals.
Find out about our Development Board members.
Our honorary patrons and celebrity ambassadors
These individuals lend us their support and help further our mission.