Last month we invited our Patron's Circle and supporters to the Science Museum in London to attend the Cancer Revolution: Science, Innovation and Hope exhibition.  
We are incredibly proud to have supported this exhibition, which reveals the past, present and future of how cancer is prevented, detected and treated and also how researchers are fuelling progress and hope.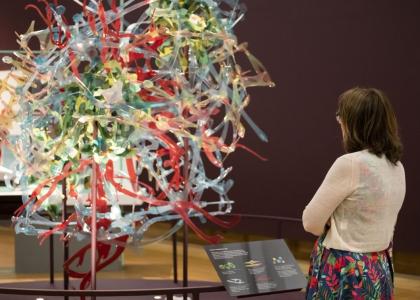 You may have read about our newest research project, led by Professor Springer and Professor Iain Hagan, which if successful could lead to the development of new therapies which could transform the treatment of drug-resistant ovarian cancer.   
We were delighted to hear from Professor Springer at the exhibition about how she and her team will use innovative technology to explore new ways to tackle high-grade serous ovarian cancer through targeting specially selected proteins, which if successful will lead to better and kinder treatments. You can read more about the research project.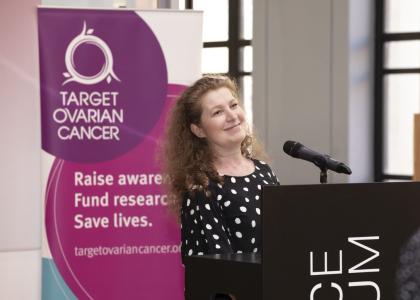 As our supporters, you will know just how proud we are of leading the way in ovarian cancer research and that is only possible because of your support. So a special thank you to our Patron's Circle and every single one of you who make this possible.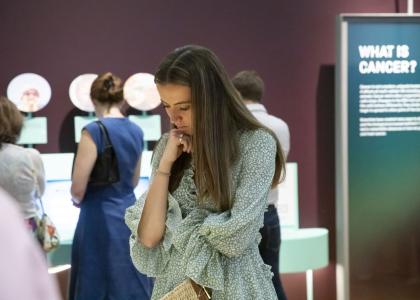 Cancer Revolution: Science, Innovation and Hope exhibition is on until January 2023 at the Science Museum in London. Book tickets to the exhibit for free.
If you would like to play a leading role in raising awareness, funding world-class research and saving lives; please contact Lauren Josman at LJosman@Targetovariancancer.org.uk . Together, we will not stop until we have achieved our goal of doubling survival from ovarian cancer by 2050.