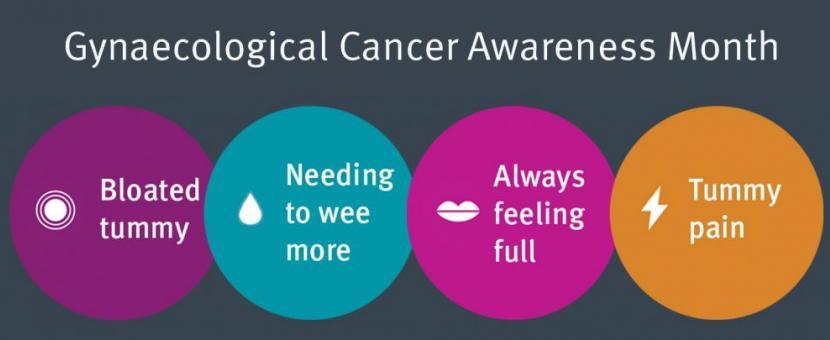 Ovarian cancer is one of five gynaecological cancers, along with womb cancer, cervical cancer, vaginal cancer and vulval cancer. 
Smear tests do not detect ovarian cancer
Awareness of ovarian cancer is low, both among women and GPs, with two-thirds of women diagnosed once the cancer has already spread. One third of women mistakenly believe that a cervical smear test will detect ovarian cancer, but there is currently no widespread screening programme for ovarian cancer, making symptoms awareness even more important.
Join us this September
This September, join our fight to raise awareness and funds for a future where women are diagnosed at the earliest possible stage and given the best chance of survival.
You can order our symptoms awareness materials to be sent to you, or share our symptoms awareness video on social media.
Donate today and help Target Ovarian Cancer to reach even more people with the symptoms of ovarian cancer.
You can get in touch about joining us for a station collection, request collection boxes to use in your own way, or order our pin badges and wristbands to display and exchange for donations.
If you'd like to run a fundraising event like a bake sale, a pamper evening or a quiz then just let us know and we'll give you all the materials you might need.
Three brave women will be sharing their stories for Gynaecological Cancer Awareness Month over the next few weeks, so make sure you're following our Facebook, Twitter and Instagram pages to find out more.