Our ambassadors and honorary patrons help to promote our work to improve early diagnosis, fund life-saving research and provide much-needed support to women with ovarian cancer. Their support and contributions help us to reach even more women in their time of need.
Our honorary patrons
Sarah Greene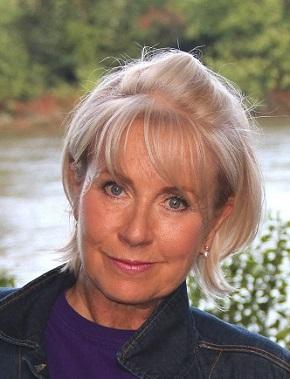 Sarah Greene is an English television presenter and actress.
My first contact with the charity was in 2010 following the death of my mother, Marjie. She had been diagnosed with ovarian cancer just three weeks before she died. I had no idea that her symptoms could possibly be linked to ovarian cancer. Neither did her GP. Target Ovarian Cancer is determined to change this tragic and all too frequent scenario. I feel very proud to be a patron and I know that Marjie would be proud too.
Professor Sir Kenneth Calman, KCB DL FRCP FRCS FRSE FRCGP HonFAcadMEd
Professor Sir Kenneth Calman is a Scottish surgeon, oncologist and cancer researcher. He held the position of Chief Medical Officer of Scotland 1989–91, and then England 1991–97.
Dame Janet Gaymer, DBE, QC (Hon.)
Dame Janet Gaymer is a distinguished employment lawyer and writer. She served as a Civil Service Commissioner and Commissioner for Public Appointments 2006–10, where she regulated ministerial appointments to public bodies in England, Wales and Northern Ireland.
Our celebrity ambassadors
Susan Calman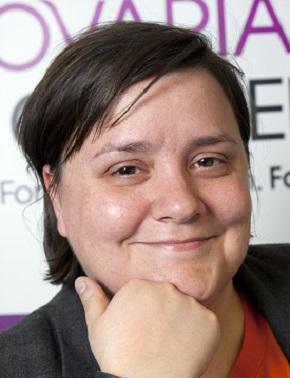 Susan Calman is a Scottish comedian, writer and television presenter.
I knew nothing about ovarian cancer. After doing a comedy show to benefit Target Ovarian Cancer, I learnt about the symptoms and made sure all my family and friends knew them too. I'm delighted to now be an ambassador. I've seen the impact they have, and I'm delighted to be working with a charity that is achieving so much for women with ovarian cancer.
Gaby Roslin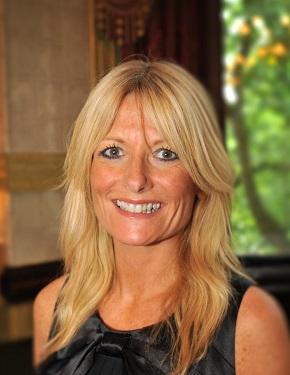 Gaby Roslin is an English television and radio presenter.
I'm thrilled to be involved with Target Ovarian Cancer. In the UK we lose 11 women each day to ovarian cancer. Awareness, something the charity is focused on improving, is vital to reducing this shocking statistic. I'm looking forward to supporting the charity to reduce the number of women dying needlessly every day because they didn't know the symptoms of this disease.